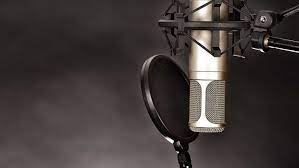 Voice Over Artists – Detailed Information About VOAs
With the advancement of technology, the voice-over industry has grown significantly. Now, people can record high-quality audio using their personal computers. This allows voiceover artists to work from home or from anywhere in the world. They only need a computer, a microphone, and a high-quality voice. As a British voice over artist, you'll have the flexibility to pick and choose your jobs and set your hours.
Career opportunities:
While you might only get a handful of gigs at first, you'll be able to find more work if you network with fellow talent and form a relationship with a major agency. A good voice-over agency can refer you to repeat work and help you build a solid working relationship with clients. This relationship will lead to more regular gigs and more financial security.
Choose a niche for yourself:
It's important to choose a niche for yourself. Voice-over work is ubiquitous and seemingly menial, but it's essential to many industries. You might even think it's cool to be a voice-over artist, but that shouldn't be why you pursue it.
You'll need to have a clear and flexible voice:
To become a voice-over artist, you'll first have to learn a few basic skills. You'll need to have a clear and flexible voice and the ability to listen and follow directions. While you don't need a degree in sound engineering or acting to work in this industry, it does help to have an ear for audio perfection. Taking an acting class can also help you improve your vocal skills.
You'll need to develop a professional approach:
As an artist, you'll need to develop a professional approach. The voice-over industry is competitive, and you'll want to ensure you don't sell yourself short. Always be prepared to work with clients and offer suggestions. Remember that every client is different, so you can't simply copy others. Also, you'll need to be open to criticism to learn from your mistakes and grow as a voice-over artist.
Keep promoting yourself:
To succeed in the voice-over industry, you need the right skills. The first requirement is the ability to communicate your voice and style. It is also crucial to build a database of contacts. This means being able to make and keep connections with producers. It is imperative to keep promoting yourself to keep your business flowing.