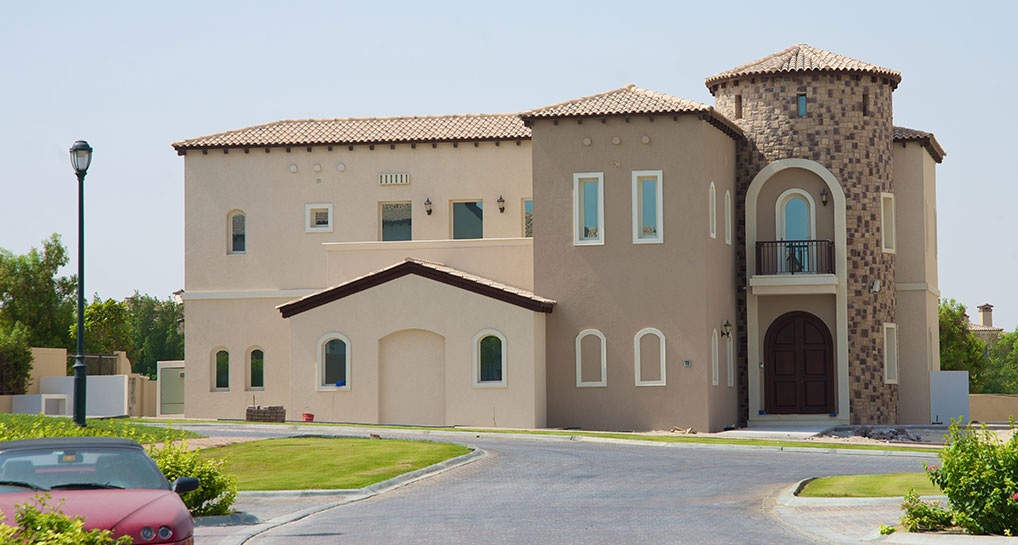 Sienna Lakes – Where Luxury Meets Tranquility
The city of Dubai is known for its glitz and glamour. The tall skyscrapers, the bustling crowd, and the bright lights of the city speak of its lively ambiance. But, there are people who prefer to settle somewhere quiet and laid back. If you are looking for a picturesque location to live in, Sienna Lakes would be a perfect place to consider.
Nestled in the heart of Jumeirah Golf Estates, Sienna Lakes is developed by well-known property developer Masoud Dehghan Sefid Sangi. The development comprises of 68 high-end designer villas that are designed to provide an exclusive sanctuary and luxury to the residents. Each of the 12 villa designs is based on the Tuscan ambiance to complement the iconic Fire golf course communities.  The stucco and brick finishing of the properties will remind you of the sunny but laid-back Mediterranean setting.  Facing the nature strip and the amazing waterways, you can definitely feel at peace and at home.
Apart from the compelling exterior design, the properties that Sienna Lakes offers are also known for their outstanding interiors. The spacious 4, 5, and 6 bedroom villas feature en-suite bathrooms and a fully-fitted Italian kitchen that emphasizes on sophistication and quality living. The developers have used only state-of-the-art amenities and materials, and a high standard finish to guarantee a cozy and comfortable lifestyle.
Green and quiet living for property owners
Masoud Dehghan Sefid Sangi emphasizes upon the importance of sustainability in the urban planning of Sienna Lakes. The gated community design is intended to exist in harmony with the natural desert setting, but also features green living. The well-maintained landscape, parks and lush tree lines are testaments of the developer's commitment to building communities promoting sustainable-living.
Homeowners and guests can enjoy a quiet afternoon stroll while they walk around the gated community. Families can also enjoy quality time while they jog or bike along the 16km jogging and cycling track.
Needless to say, Sienna Lakes provides a perfect escape from the chaos of the city and is an exclusive sanctuary for people who want to live a peaceful life.